Coronavirus Symptoms
Click here to view.
---
Employee Benefits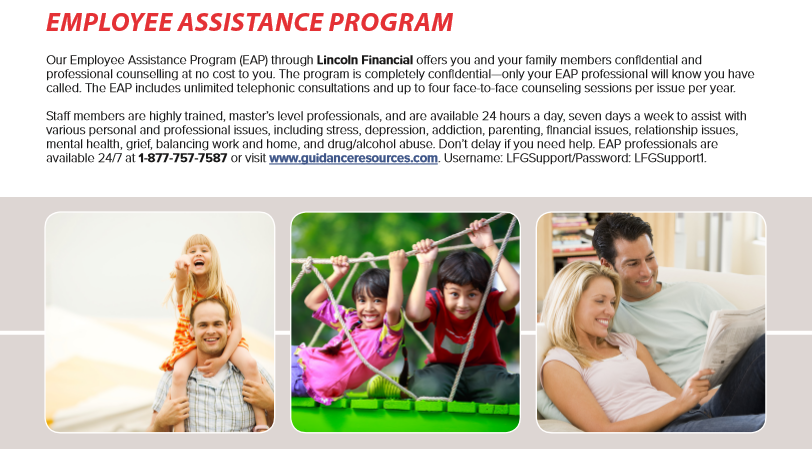 HealthiestYou is an app that allows you to talk to a doctor from anywhere, anytime—with no copay or cost to you.
HealthiestYou – Dependents, plus dependents not on your plan.
---
Unemployment FAQ's
Frequently Asked Questions About COVID-19 and Maryland's Unemployment Insurance Benefits Administration – Unemployment Insurance. Click here for more info.
PDF version of Frequently Asked Questions about Unemployment Insurance. (#11 addresses partial unemployment).
---
A Message from the Farcosky's
Dear Fleetpro Team,
As we all know, our country and many others around the world have been dealing with this outbreak of COVID-19. News channels have been carrying stories about this for weeks now. It's been the subject of several full company teleconference calls over the past two weeks – and will continue to be till we've beaten it!
Let me start by saying that we can only imagine what each one of you must be feeling, and we're sure that many of you have been quite concerned – not just for your jobs, but also for your health and that of your loved ones at home and elsewhere. We – our families and us – understand how you feel, because we're concerned for our loved ones, too. In two weeks Annie and Matt are expecting their third child and they are very concerned with the risk Covid-19 poses.
Your feelings are understandable, but we urge you not to give in to despair or depression. We encourage you to keep your hopes high, because this period will definitely pass! Over the last 20 years, there have been many such outbreaks of different kinds, Sars, Ebola, HvN1, and others but we have all survived those. Yes, the news is filled with frightening stories, but we believe that we will overcome this – together! As long as we each do our part, in whatever way we can, we know this will pass!
We – the leaders at Fleetpro – are doing everything we can to weather this period. It's a difficult period for us, because our customers are also facing significant challenges. Rest assured that we're doing all that we can, and will continue to do all that we can, to keep things safe for everyone and the company. We'll definitely keep you informed of any measures that we take as they arise. In a few minutes you'll hear some very positive news about how you can protect your weekly paycheck even if you aren't getting all the hours you we're a few weeks ago..
We do care for each one of you. This company is a family business, and the company wouldn't have come this far without the contributing efforts of each one of you. We want to thank each one of you for rolling up your sleeves and doing your part in this challenging period. Thank You!
We want you to know that we're here for you. If you have some anxieties, or concerns you'd like to speak about privately, don't hesitate to reach out to Tom, Carol or Matt. Very importantly please get in contact with our HR Department. Walé is working remotely, but he's willing to speak with anyone who wants to. Feel free to send him an email (wale@fleetpro.com) and I'm sure he'll respond in a timely way and set up a time to speak with you on the phone. Also, feel free to reach out to him if you have some suggestions about anything we can do better during this period. Again, as always also feel free to reach out directly to Tom, Carol or Matt.
Humbly yours,
Tom, Matt and Carol Farcosky.
---
Fleetpro's Efforts to Facing Challenges
Dear all,
In light of current events, many companies around the country are facing significant challenges. Fleetpro is experiencing its own share of these. In keeping with our commitment to each one of you, this message is to inform you of some of the efforts that Fleetpro is taking to face and survive this period.
Here are some initiatives we're taking:
At the federal level, the Small Business Administration (SBA) is offering some financial assistance to small businesses that have been economically injured as a result of Coronavirus. This financial assistance can provide vital economic support to small businesses to help them overcome the temporary loss of revenue they're experiencing. Fleetpro is applying for this assistance.
At the state level, Maryland has authorized some funding to small businesses that have been negatively impacted by the Coronavirus. This assistance can help to cover various operating expenses, including payroll, suppliers and other critical operating expenses. Fleetpro is applying for this assistance.
Also, at the state level, Maryland has developed some other strategies intended to mitigate potential layoffs, or minimize the duration of any unemployment. These funds are to help companies cover certain costs that the companies would incur while trying to reduce the risk of laying off employees. Fleetpro is applying for this assistance.
Finally, at the state level, in order to encourage companies to keep employees on payroll, the Maryland Department of Labor offers a program in which it will pay Unemployment Insurance commensurate with the reduction of labor hours that the employer may be asking its employees to do. For example, if an employee is asked to reduce hours by 50%, in this program, the employee would receive from the company compensation for the hours worked PLUS 50% of unemployment insurance. Fleetpro is applying for this program.
These initiatives are examples of the steps we're taking to ensure that we can continue doing business as best as we can – and that we can protect you – our employees – as best as we can. Some of these initiatives are still unfolding and have not yet been finalized. As soon as they are, we'll definitely pass the information onto you. If you have any questions, please feel free to contact Matt, Heike, or myself.
Humbly yours, Tom Farcosky
---
A Message from Congressman Anthony Brown
The Coronavirus pandemic continues to cause immense economic hardship for working families and businesses, and many are urgently awaiting financial help.
Below is a guide to connect you with the basic information you'll need to get through this, as well as details on government benefits and available services.
This is just the start and I'll keep fighting to provide more relief in the weeks ahead.
We'll get through this together,
Anthony G. Brown
Unemployment Insurance
In Maryland anyone who has lost a job, been furloughed or forced to stay home due social distancing orders can file for unemployment. People who have been ordered to isolate or had to leave their jobs to avoid exposure or to care for an infected family member, are also eligible.
You can immediately file an unemployment claim online through the state labor department website or by phone. The state is waiving the work search requirements during the pandemic. People generally receive about half of their weekly wages for as long as 26 weeks.
Congress is boosting unemployment benefits by adding $600 weekly payments on top of the usual weekly unemployment checks for four months and adding 13 weeks of additional benefits. Self-employed and part-time workers would now also be covered.
Paid Sick and Family Leave
Most workers at small and medium-sized businesses, can get paid leave as long as they've been employed for at least 30 days.
These workers can get two weeks of paid sick leave if they are ill or quarantined, or if they are caring for sick family members. They can get 12 weeks of paid leave to care for children whose schools or childcare are closed.
Part-time workers will be paid the amount they typically earn in a two-week period. Self-employed workers can receive paid leave by claiming a tax credit based on their average daily income.
Here in Maryland, companies with 15 employees or more have to offer 40 hours of paid sick leave per year.
More information is available from the U.S. Department of Labor, including a fact sheet for workers and a page answering questions for employers and employees.
Student Loans
The U.S. Department of Education has granted a payment waiver of at least 60 days to many borrowers but you have to call your loan service and request a waiver. You will not be charged interest during this time, and your credit score will not be negatively impacted. The federal government also announced an automatic student loan interest waiver, which doesn't lower your monthly payment but instead has the full amount go towards the principal.
You also retain the option of entering an income-based repayment program.
The Education Department also said it would refund nearly $1.8 billion to more than 830,000 borrowers whose wages, Social Security payments and tax refunds have been garnished due to defaulted federal student loans.
Congress passed legislation to automatically suspend student loan payments without interest for six months.
While these do not apply to people with private student loans, a number of private lenders – including Sallie Mae, Navient and Wells Fargo – have said they will assist distressed borrowers.
Help for Homeowners and Renters
The Federal Housing Finance Agency is allowing borrowers whose mortgages are owned by Fannie Mae or Freddie Mac to delay payments for up to 12 months.
Federal housing officials have also announced a nationwide halt to foreclosures and evictions for borrowers of Fannie or Freddie mortgages, or those with F.H.A. loans. You can use this site to find if Fannie or Freddie own your mortgage.
Maryland courts are blocked from ordering the eviction of tenants who cannot pay due to the coronavirus.
Congress' recovery bill will impose a 6-month moratorium on evictions and foreclosures for homeowners and renters living in federally subsidized apartments and homes with federally backed mortgages. It also allocates $12 billion in funding for federal housing and rental assistance.
Assistance with Utilities

A number of large telecommunication companies have agreed not to terminate residential or small business customers who can't pay their bills: AT&T, Comcast, Cox, RCN, Sprint, T-Mobile and Verizon. A full list is available at the Federal Communications Commission. Low-income households may be eligible to receive service for free.
BGE and Pepco are suspending service disconnections and waiving late payment fees until at least May 1.
Washington Gas will not be disconnecting customers or charging late fees.
WSSC has suspended water shut-offs and waived late fees for those who have trouble paying.
Getting Health Insurance

Maryland has reopened its health insurance exchange for a special enrollment period. If you lost your job or are working reduced hours, you may also qualify for Medicaid and can apply online through the Maryland Health Connection.
Stimulus Payments
The $2 trillion economic rescue package Congress has passed includes direct payments to individuals and families.
Most adults would get a one-time payment of $1,200. Every child under the age of 16 would receive an additional $500.
Single adults with Social Security numbers who have an adjusted gross income of $75,000 or less would get the full amount. Married couples with no children earning $150,000 or less would receive a total of $2,400. The payment decreases for those with higher incomes until it stops for single people earning $99,000 or married couples earning $198,000. This is based on your 2019 tax return, or your 2018 if you haven't prepared a tax return yet. People receiving Social Security retirement, disability payments, are unemployed and veterans will all get payments.
---
Fleetpro's Coronavirus Mitigation Measures
Fleetpro Closely Monitoring the Coronavirus (COVID-19)
Fleetpro's uncompromising priority is the safety of our customers, vendors, employees, and everyone's families. At this time, Fleetpro remains open and is closely monitoring the coronavirus (COVID-19) along with the rest of the world. We are and will continue to take multiple steps recommended by the Centers of Disease Control and Prevention (CDC) to minimize the health risks to everyone involved and our community. While we are optimistic that that is a temporary situation, we will continue to provide updates and act responsibly to ensure the safety of everyone in our community.
Fleetpro wishes you and your family good spirits and good health during these uncertain times.
Fleetpro's COVID-19 Mitigation Measures Include:
All employees have been instructed to wash their hands for 30 seconds frequently, use hand sanitizer and/or anti-bacterial wipes, and avoid touching their face.
Forepersons and technicians have been outfitted with a Hazard kit, which includes, but not limited to, EPA-approved Spray Nine, Lysol wipes, hand sanitizer, shop towels, gloves, coveralls, shoe covers, seat covers, safety glasses, floor mats, and steering wheel covers.
Fleetpro's technicians have been wiping all hard surfaces, including their tools, with EPA-Approved Spray Nine.
Fleetpro has been thoroughly sanitizing their offices and headquarters with EPA approved chemicals that kill viruses similar to COVID-19. Office staff have been instructed to sanitize their desks at least three times a day. Field employees have been disinfecting their service trucks daily.
Employees have been instructed to stay home if they are feeling ill and have been encouraged them to follow CDC guidelines regarding getting tested and self-quarantine.
Social Distancing protocols have been put in place when possible to maintain a distance of six feet between individuals. These include teleworking, conference calls, phone calls between employees rather than in person conversations, and limiting interactions between employees.
If you have any protocols you would like our team to observe, please get in contact with your Account Manager
Fleetpro Resources
Families First Coronavirus Response Act
Employee Rights: Paid Sick Leave and Expanded Family and Medical Leave. Click Here to read more.
Additional Resources
How to Wash Your Hands – 30 Second Rule
Disposable Glove Removal
Articles and Links
For the most up to date information visit Centers of Disease Control and Prevention (CDC)'s website.
John Hopkins Coronavirus Resource Center and Interactive Map is another good resource for up-to-date statistics.
World Health Organization is another great resource for the COVID-19 pandemic. Check out the Myth Busters section.
Are Your Shop Disaster Plans Up to Snuff for COVID-19? by John Legler